Na spletni strani izdelovalca telefonov HTC, sem včeraj opazil zadevo, ki mi ni dala miru. Ni bil model HTC telefona – HTC HD2, HTC HD Mini, ali HTC Desire.
Ampak je bila ura, ki na skoraj vseh telefonih kaže 10:08?!? Svetovna zarota? Nam HTC želi sporočiti karkoli? Je to ravno čas, ko njihov fotograf/ilustrator naredi posnetke?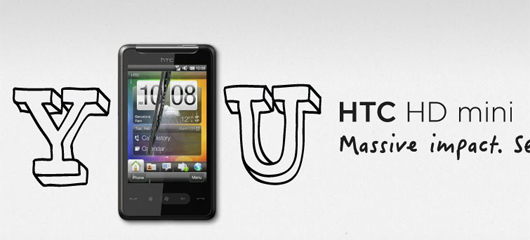 Odgovor sem našel z brskanjem po spletu in naj bi imel korenine v analognih urah, ko se je za fotografiranje le teh uporabljala ura 10:08. Ker takšna postavitev kazalcev ne zakriva proizvajalca ure, ne pokriva datuma (če ga ima ura). In ker imajo določeni HTC telefoni (mogoče celo vsi) možnost prikaza analogne ure, so potem uporabili ta čas za večino od njih.
Verjetno ima 10:08 tudi kakšen drug pomen, recimo na redditu je spisek zanimivih odgovorov:
The hands are nearly symmetrically balanced ont eh face of the dial at 10:08. The minute hand is 48 degrees right of vertical, while the hour hand is 56 degrees left of vertical. Exact symmetry would be achieved at 120/13 minutes past 10:00, approximately 10:08:13.8. Other symmetrical times would not meet the needs above.
10 o'clock is the time at which people typically wake up if they are able to sleep in.  10:08 is thus associated with weekend, leisure and relaxation.