Za nas, malce starejše ljubitelje glasbe, ki smo in še prisegamo na punk in hard core, se v ponedeljek v Kinu Šiška obeta prava poslastica, saj prihaja skupina Pennywise – katero sem se pred deset in več leti naposlušal do nezavesti – tako kot tudi skupin Bad Religion, Nofx, Rancid…. Njihovi "predvozači" bodo fantje iz Zasavja – Kreshesh Nepitash in še kot posebno presenečje nas čaka skupina Elvis Jackson.
Vstopnina: 18/20€ (predprodaja), 22€ (na dan koncerta)
Pennywise so nastali leta 1988 in pri največji neodvisni punk rock založbi Epitaph Records izdali 9 studijskih plošč. Zadnja "Reason to Believe" je izšla leta 2008 pri Myspace Records. Kljub temu, da so njihove plošče na Epitaph Records izhajale v družbi velikanov, kot so Bad Religion, NOFX, Rancid in The Offspring, je uspeh po vsem svetu požel šele njihov tretji album "About Time" (Epitaph 1995). Leta 1996 Pennywise pretrese smrt basista Jasona Thirska, ki je za Pennywise do takrat napisal večino pesmi. Pennywise po težki izkušnji nadaljujejo z novim basistom Randyjem Bradburyjem in izdajo album "Full Circle" (Epitaph 1997), ki med drugim vsebuje večno hard core himno "Bro Hymn (Tribute)", album pa celo preseže uspeh predhodnjika.
Klik na fotografijo za celotno galerijo Kreshesh Nepitash – fotografije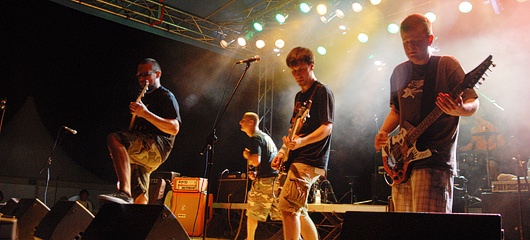 Klik na fotko za ostale Kreshesh Nepitash fotografije

Klik na fotko za ostale Overflow fotografije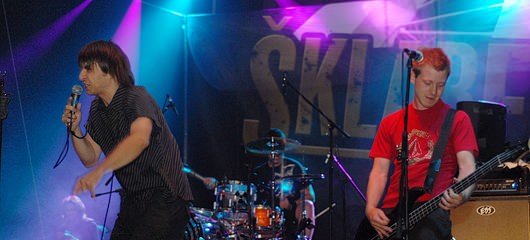 Klik za ostale fotografije in video koncerta skupine Hladno Pivo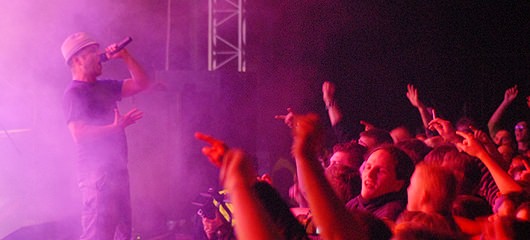 Klik na fotografijo za celotno galerijo ŠklabFest 2010 – Hladno Pivo fotografije